Welcome to Antiquités Art Nouveau
Nancy School and Art Nouveau
We invite you to share our passion through this website dedicated to the Ecole de Nancy and to the richness of the Art Nouveau period in Lorraine and in France.
All our new products are presented exclusively on our website for several days.
We also present our collections on Proantic, Antikeo and Anticstore.
PURCHASE
Submit your objects directly online, we are constantly looking for beautiful Art Nouveau pieces.
SALE
Do not hesitate to contact us for more information on a particular item or search. We will deliver personally to you anywhere in France.
EXPERTISE
We are a member of the French Chamber of Experts in Antiques and can guide you in the sale or purchase of antiques.
34 rue Gustave Simon,
54000 Nancy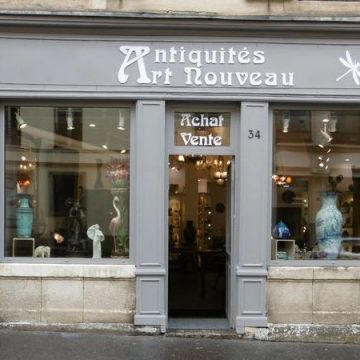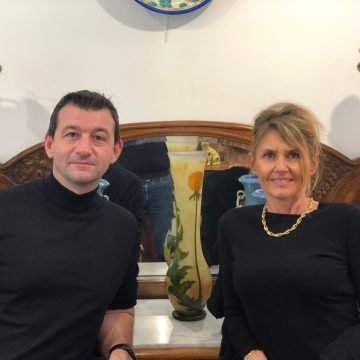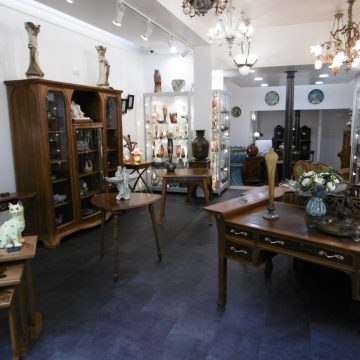 The company Antiquités Art Nouveau
We are located in the heart of Nancy, two minutes walk from the Place Stanislas.
We welcome you from Wednesday to Saturday from 2pm to 7pm and by appointment in the morning.
The shop is located 50 metres from the Carnot car park.
Check out our events.
We take part in many fairs and exhibitions in France and the Benelux.
Buying and selling
Online expertise via our purchase link
Customised delivery and installation
Travel throughout France
Worldwide shipping
Glassware
Ceramics
Paintings
Sculptures
Furniture
Works of art